V85 TT Guardia d Onore
£12,500.00
Model Description
ITS MISSION? TO DELIVER THRILLS LIKE NO OTHER
Since 1946, the Reggimento Corazzieri, the body of guards that escort Italian presidential convoys, has ridden bikes supplied by the House of Mandello. The Moto Guzzi V85 TT Guardia d'Onore is a tribute to 75 proud years of loyalty, prestige and partnership. This commemorative limited edition features a special livery, extra accessories provided as standard and a collector's case. A once-in-a-life time model, this celebration of history and Italian engineering will transform even the shortest trip into a memorable occasion.
LIMITED NUMBERED EDITION
Only 1946 units of the Moto Guzzi V85 TT Guardia d'Onore will be produced. Why 1946? Because that was the year that saw the start of an enduring association between the Mandello Eagle and the Reggimento Corazzieri or Cuirassiers Regiment, the famous honour guards of the Italian President. It was also the year in which the Italian Republic was founded. In a tribute to 75 years of this important partnership, each Guardia d'Onore V85 TT features a unique serial number from 1 to 1946 engraved on the handlebar riser.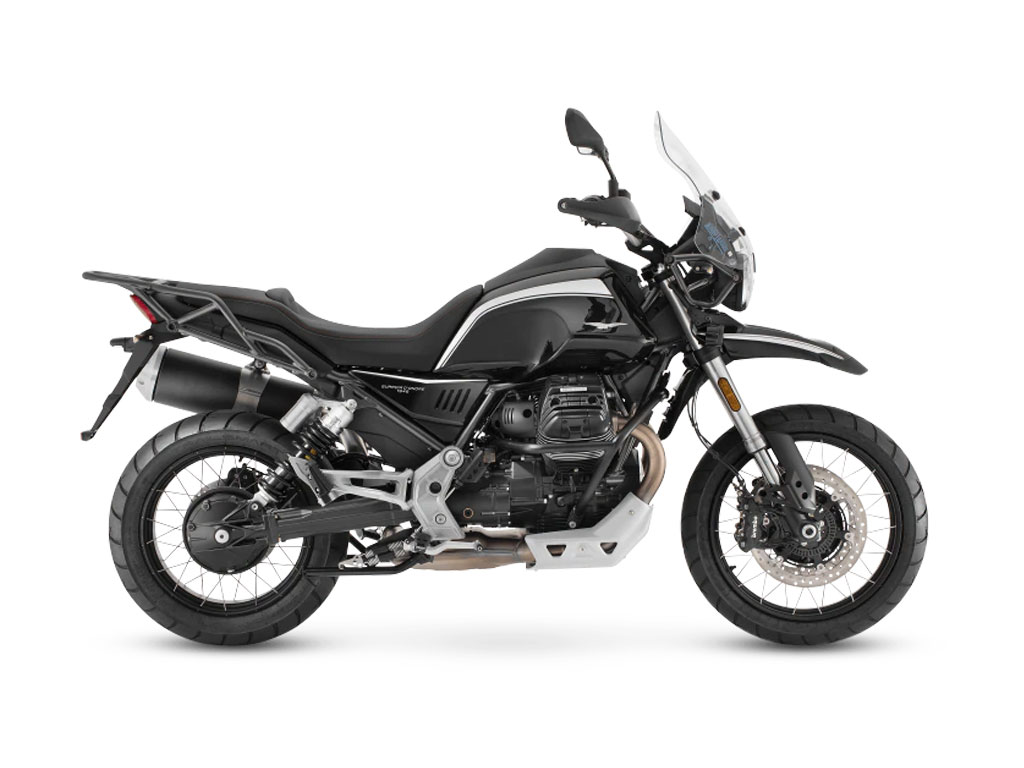 Brand Name
Product Name
Price
Product Availability