1290 Super Duke R 2023
£13,999.00
Was £16999.00
Model Description
Sitting at the very top of the hyper-naked food chain, boasting a menacing collection of high-performance chassis and engine specifications, as well as top-shelf rider enhancements and electronics, the KTM 1290 SUPER DUKE R needs no introduction. But we gave it one anyway. Introducing THE BEAST.
ENGINE
If it ain't broken, don't fix it. But by all means, make it meaner! Boasting 180 hp and 140 Nm, the 1301 cc LC8, V-Twin has undergone a subtle yet impactful development. Optimized to be lighter but retaining its torquey character, this powerhouse is the benchmark of V-twin evolution. And with engine and linkage mounts that add to the overall structure of the entire package – it quite literally is the part that holds THE BEAST together.
ENGINE CASES
Thinner engine casings and revised water and oil cooler mounts have resulted in a 0.8 kg weight saving. Oil delivery has also been improved by way of a lightweight aluminum oil line, eliminating the need for a double wall system. Additionally, the engine carrier bracket and linkage mount have been integrated into the engine case, allowing for a stiffer connection. This has also resulted in a 5 mm higher swingarm pivot for improved stability and anti-squat.
INJECTORS
Topfeeder injectors and 56 mm throttle bodies provide an improved air to fuel mixture at high rpms. This results in more torque and better fuel economy throughout the rev range.
GEARBOX
You don't always need big changes to make big differences. In fact, when it comes to the PANKL gearbox, we've made a few small tweaks which have resulted in quicker shift times, shorter shift action and lighter lever modulation. Smoother shift action also comes courtesy of an improved spline shaft and bronzed copper coating on the shift forks. Why do all this? Quite simply – quicker shift times equal faster acceleration.
TWIN SPARK IGNITION
When it comes to burning fuel efficiently, two sparks are better than one. The twin spark ignition system makes use of more powerful ignition coils and two sparkplugs in each cylinder head. This makes for an optimized firing sequence, resulting in more power, better control, lower fuel consumption and lower emissions.
AIR INTAKE
To perform like a BEAST, the KTM 1290 SUPER DUKE R needs to breath like a BEAST. Thanks to an all-new ram air intake positioned in the new headlight mask, this rip snorting arrangement maximizes flow by forcing air into the combustion chambers. This in turn reduces the chance of low air pressure and increases the fuel burn rate. The addition of a newly designed and easy-to-access air filter box makes for easy servicing too.
TITANIUM INLET VALVES
State-of-the-art, machined titanium inlet valves with chromium nitride PVD coating – how impressive does that sound? These feature a flat design, and weigh 19 grams less than steel inlet valves. When combined with the smaller combustion chamber on the KTM 1290 SUPER DUKE R, offer a compression ratio of 13.6:1, and ultimately, more power.
CYLINDER HEADS
Thanks to the resonator chambers on the cylinder heads, which have been engineered to increase the torque output in the lower to mid-range rpms, the KTM 1290 SUPER DUKE R power train runs smoother, consumes less fuel and cuts down on CO² emissions by around 10%.
PASC CLUTCH
While the pressure lubricated PASC slipper clutch allows for feather-light clutch modulation while accelerating, it's how it handles slowing down that's the really impressive bit. When the engine experiences extreme back-torque during aggressive downshifting from speed, the clutch opens to prevent the rear wheel locking, giving the rider full control and perfect entry speed while hunting apexes.
RIDE-BY-WIRE
The Ride-by-Wire on the KTM 1290 SUPER DUKE R goes the extra mile. It electronically translates the throttle commands of the rider into the best throttle valve positions for the current riding situation. Choking, jolting and involuntary wheelies are a thing of the past. Voluntary ones, however, could easily be a thing of your future.
CRANKCASE
In the battle of physics and blasting holes in the space-time continuum, lighter is faster. But when you're working with a pure naked BEAST, finding the places to trim fat is often a challenge. Weight has been shaved off the crankcases, by making them marginally thinner, which, when combined with a new water pump and lighter clutch cover, provides a substantial overall weight saving.
PISTONS
Formula1-inspired forged piston technology means we can push the limits of load capacity despite the extremely short and lightweight design. This results in minimized reciprocating weight and maximized responsiveness. The piston skirts also feature a state-of-the-art, hard anodized finish which minimizes friction, adding to the engine's free-revving nature. What's more, the hard-wearing durability of these parts add many years to an already impressive engine life.
EXHAUST
This is not a case of "bark being worse than bite" – this BEAST roars! Up to 60 mm of drainpipe-like dimensions at the headers optimize gas flow, while 2 catalytic converters control emissions, without compromising the V-twin engine note or horsepower.
AIR FILTER
To perform like a BEAST, the KTM 1290 SUPER DUKE R needs to breath like a BEAST. Thanks to a ram air intake positioned in the headlight mask, this rip snorting arrangement maximizes flow by forcing air into the combustion chambers. This in turn reduces the chance of low air pressure and increases the fuel burn rate. The addition of a newly designed and easy-to-access air filter box makes for easy servicing too.
FRAME
The frame, which uses the engine as a means to increase torsional rigidity, has resulted in the KTM 1290 SUPER DUKE R being 3 times stiffer than its predecessor. This allows for an effortless, confidence-inspiring riding position which translate into an ultimately faster ride. This is achieved by maximizing the feedback from the chassis and the front tire. The frame also makes use of thicker diameter tubes with thinner walls, which is the single biggest weight saving measure on the bike – saving 2 kg compared to the previous model.
SUBFRAME
Multi-dexterity is the name of the game when it comes to this BEAST's tail. A lightweight composite subframe combines a number of functions to save weight and increase functionality. The passenger seat, license plate holder and taillights bolt directly onto the subframe structure with no additional brackets or attachments needed.
SWINGARM
To increase feel and traction, the pivot point of the single-sided swingarm is positioned 5mm higher relative to the front sprocket for more control when putting the power down. Combined with the repositioning of the engine in the frame, a steeper swingarm angle has been achieved, increasing anti-squat compared to the previous generation.
SUSPENSION
Think of the suspension elements on THE BEAST as the muscles that work to get the power to the ground in the best way possible. Every component has been considered to improve the handling, adjustability and performance.
FRONT FORK
Light, fully adjustable WP APEX forks feature split function compression and rebound settings. This allows riders to fine-tune the front end for full-blown apex attacks, or to achieve perfect plushness for long hours on the road. And if that isn't enough to find the razor-edge of handling, adjustable preload settings will help you find the ultimate front-end stance.
TRIPLE CLAMP
Lightweight, forged aluminum triple clamps with an offset of 32 mm have been matched to an aluminum steering column for added weight savings. Essentially, this is the bit that connects the nut holding the handlebars to the front end.
SHOCK ABSORBER
The WP APEX rear shock absorber features separate gas and oil reservoirs, making it lighter and more compact than its predecessor. It is also fully adjustable, with individual high- and low-speed adjusters and a 'no-tools-needed' manual preload dial for the ultimate in rear shock set-up.
LINKAGE
Through the power of leverage, the linkage at the rear helps to smooth out rough roads, while still ensuring that full-attack track action remains uncompromised. The progressive damping character also ensures optimized damping and bottoming out resistance.
WHEELS
These wheels didn't just happen by the grace of a designer's pen – they are the product of a sophisticated CAD system, which determines the best shape in terms of strength and lightness. What that means is that these wheels are engineered down to the finest detail, they are lighter than before and look great.
TIRES
BRIDGESTONE S22 tires – 120/70/17 in the front and 200/55/17 in the rear – are specifically developed for the KTM 1290 SUPER DUKE R. Featuring a fine-particle silica compound, they offer much-improved grip in wet weather conditions, making for exceptional characteristics on the road but also phenomenal handling on the track.
BRAKES
Reigning in THE BEAST comes courtesy of 4-piston BREMBO Stylema monobloc calipers clamping onto 320 mm floating discs up front, and a twin piston floating caliper biting a 240 mm disc at the rear.
MENU SWITCH
The KTM 1290 SUPER DUKE R boasts an intuitive TFT dashboard with multi-functionality. To access this, robust, tactile motorcycle switchgear has been developed – which incidentally push all the right buttons. Riders can adjust the wheel slip easily via paddle buttons on the switchgear, while in TRACK MODE, or can set two programmable switches for fast access to favored features or setting of their choosing.
SEATS
There's no doubting THE BEAST's performance credentials. But that doesn't mean riders have to sacrifice long-distance comfort either. While the KTM 1290 SUPER DUKE R is at home on the track, it's a naked street bike first. This means passenger comfort has been thoroughly thought-out and has been designed to allow for real-world, 2-up riding.
FOOTPEGS
Big lean angles come as standard, thanks to smart positioning of the foot pegs, which also allow for comfort on the road. However, further refinement is also possible with two positions, which lift the pegs higher and further backwards for a more aggressive stance. And as can be expected, the gear shift pattern can be easily reversed to a 5 down, 1 up arrangement for full BEAST MODE track attacks. Shift and brake levers are fully adjustable too.
HANDLEBAR
Finding the optimal seating position is made easy with an adjustable 760 mm wide handlebar. Riders can tailor their preferred reach with 4 positions over 21 mm, front to back, making it easy to attack corners and crucial for hanging on down the straights.
BODYWORK
There isn't much to say about the bodywork of the new KTM 1290 SUPER DUKE R as there is so little of it to talk about. But that's exactly how we like it! Aggressive and menacing, the bodywork and panels had to achieve two objectives – tick all the ergonomic boxes and shave weight wherever possible. As such, every panel and plate has been calculated for optimum thickness and minimized where possible. The only thing that remained heavy was attitude.
AIR INTAKE
Almost mantis-like, the LED headlight doubles as a ram air intake, with air being channeled between the lights, keeping them cool, and directly into the airbox, making for a more efficient burn. Besides looking great, the dual-functionality resulted in cleaner, more compact lines and less overall weight.
SHARP REAR END
Thanks to a lightweight composite subframe, the passenger seat, license plate holder and taillights could be seamlessly incorporated into a neat rear end, which keeps a little sting in the tail.
TANK
Crafted from steel, the 16 litre fuel tank has been made to bulk up THE BEAST's haunches. Also, the new shape and angle have been designed to support the rider on street and on the track.
GRAPHICS
There's no mistaking that this is the meanest bike on the block. A high-quality application process has been used to ensure the signature 'R' graphics stay put and never fade, while contrasting colors, tones and textures set the muscled creases of the KTM 1290 SUPER DUKE R off perfectly.
LED HEADLIGHT
While the headlight mask doubles as an intake snorkel, it's the twin LED headlights that really shine. Sharp, menacing lines enhance THE BEAST's overall look, while providing ample illumination when it gets dark. Daytime running lights also ensure you will get noticed, which not only earns you kudos when it comes to street cred, but more importantly, makes you more visible to other road users.
RIDER PILOT COCKPIT
An angle-adjustable 5 inch TFT screen takes center stage ahead of the rider, featuring a fresh design and innovative new functionality. An updated menu structure gives riders faster access to the various features and allows for more customization of preferred riding setups. The scratch resistant bonded glass display also helps to combat glare.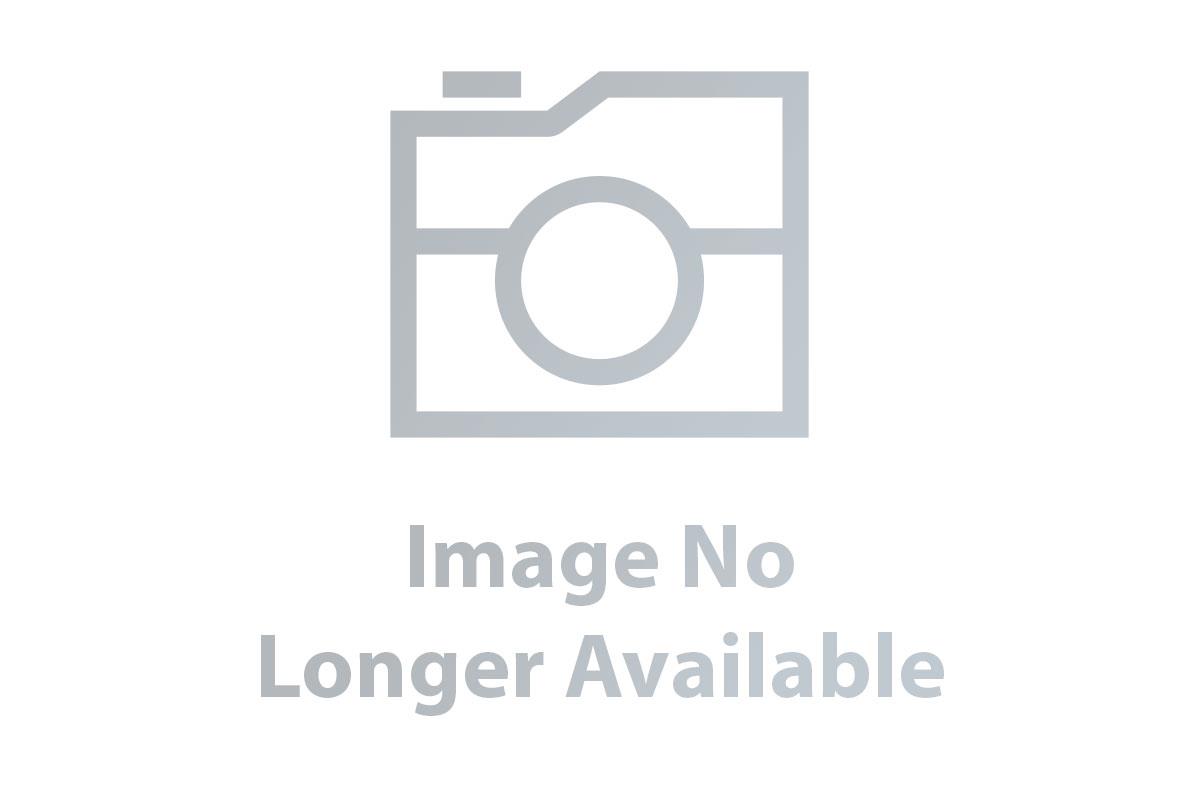 Brand Name
Product Name
Price
Product Availability