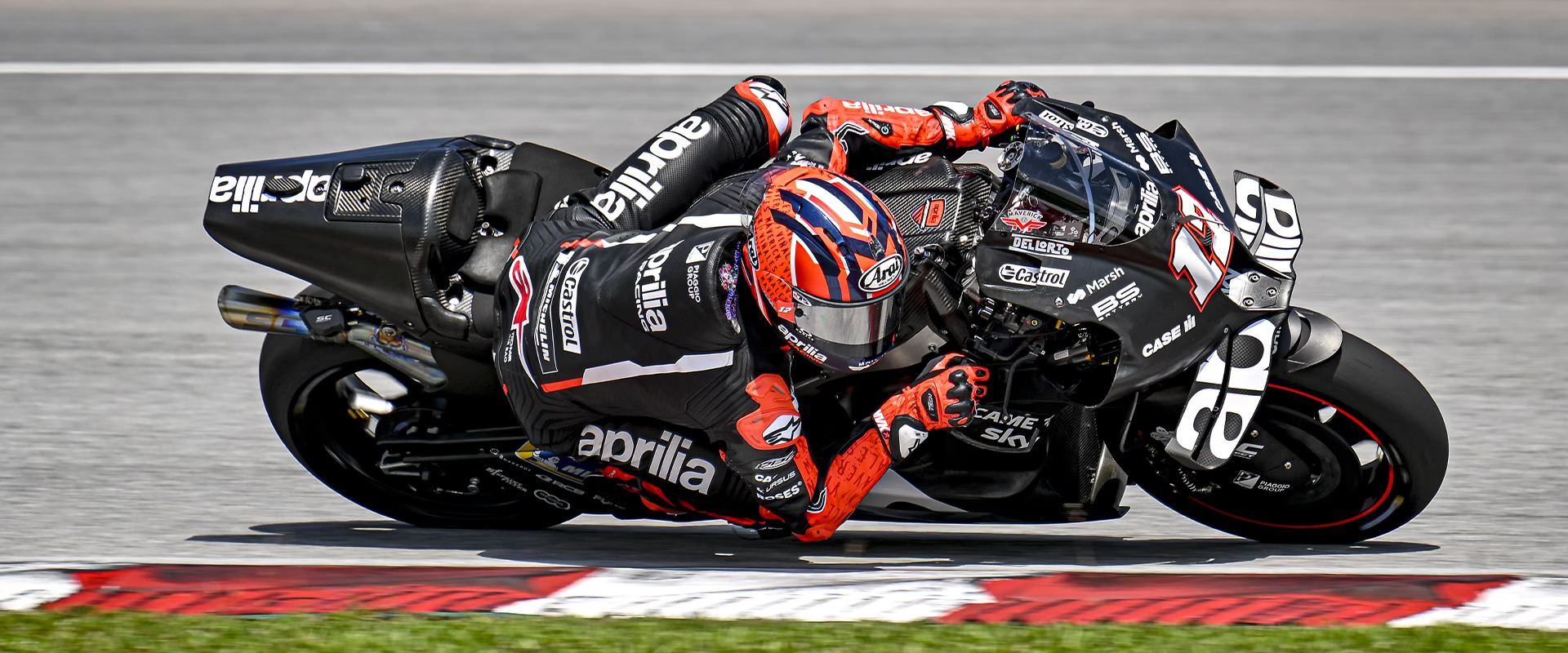 APRILIA GETS OFF TO A GREAT START AT SEPANG
APRILIA GETS OFF TO A GREAT START AT SEPANG FOR THE 2023 MOTOGP SEASON OPENER.
FIRST TESTS FOR ALEIX, MAVERICK, AND THE NEW RS-GP: APRILIA'S WORK OVER THE WINTER BREAK PASSES WITH FLYING COLOURS.
One of the most highly anticipated events of the year came to a close with the chequered flag over the first of the 2023 MotoGP tests. Three days for riders and techs to test and analyse the new technical solutions developed over the winter break.
All exams were passed in the Aprilia camp. Both Aleix and Maverick approved the new RS-GP, considering it a positive step in all the major areas. From the most visible aerodynamics – the feather in the Italian racing department's cap – to equally fundamental details such as the engine, the chassis and the electronics package.
The information gathered during the six days of testing (if we also consider the three shakedown sessions done by tester Lorenzo Savadori), will be analysed and assessed ahead of the Portimão tests. Four weeks of intense work to introduce more new features and to confirm the technical package for the season start.
Aleix Espargaró
"I can consider myself satisfied with this first test, despite the weather costing us time yesterday. The new RS-GP is definitely faster than the previous version. It has improved a bit in every area and if we add up many small improvements, the end result is good. This doesn't change the fact that it's still too early to form a definitive opinion. The engineers will have a month before the next test in Portimão and much can still change."
Maverick Viñales
"I'm pleased. Aprilia did a lot of work over the winter and I already feel much more comfortable on the RS-GP. There are clearly still things to improve, also because in these first tests we tried a lot of different components without going in depth into the setting details. But overall, I think we have higher technical potential than we did at the end of last season and that is an outstanding sensation to have for the first test."