APRILIA DORSODURO 900 REVIEWED | WHAT THE MEDIA SAYS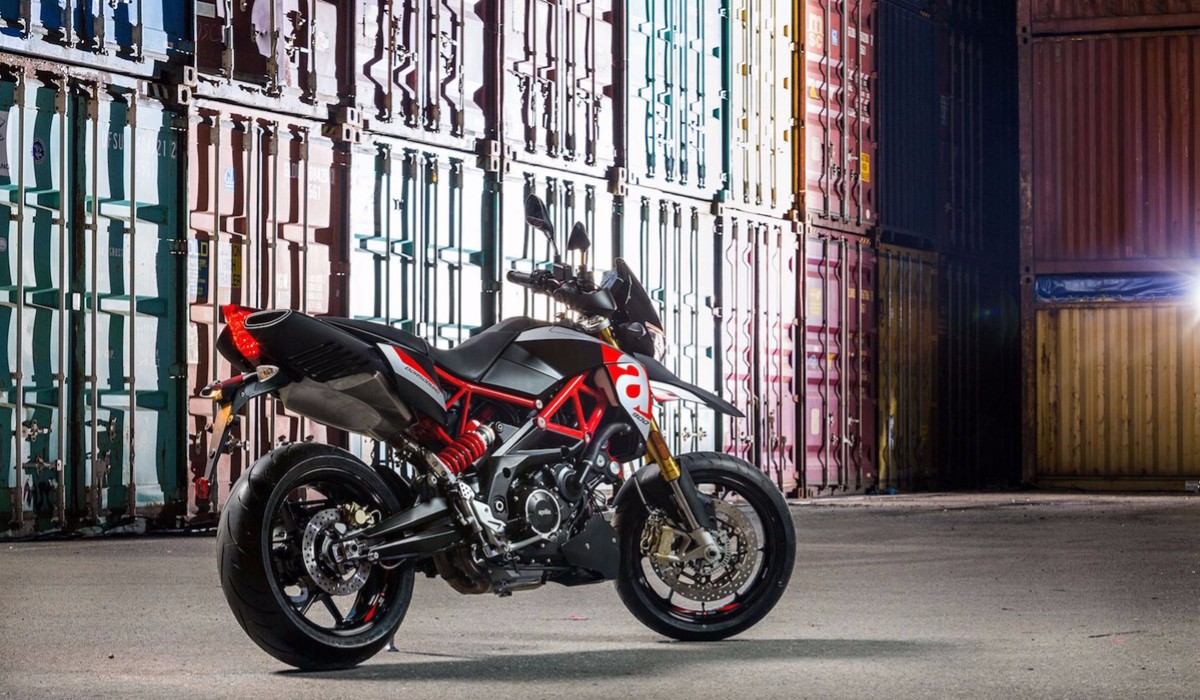 Aprilia Dorsoduro 900 Reviews
For 2017, we revised the Aprilia Shiver 900 and its brother, the Dorsoduro 900. Both bikes were unleashed to the press earlier this month in and around Ventura, Calif.
We already provided some review highlights in our "2017 Aprilia Shiver 900 Reviewed | What the Media Says," but now it's time for its supermoto counterpart, the Dorsoduro.
The Dorsoduro was launched in 2008 as a 750 model, but grows to 900cc for 2017. The 90-degree v-twin now produces 95 horsepower @ 8750 rpm, and 60 ft/lbs of torque @4 4500 rpm.
The new Dorsoduro arrives with three riding modes (Sport, Touring, Rain), traction control, ABS and a new color TFT digital gauge. The supermotard arrives with a 41mm Kayaba fork, three-spoke wheels and dual 320mm discs up front.
The styling speaks for itself, but how about the ride? Here's what the world's top journalist had to say about the 2017 Aprilia Dorsoduro 900.
Cycle World's Sean MacDonald gets right to the versatility point of this Dorsoduro: "If you want something light and fun for around town, get the Husky. If you want something that you can take to a proper race track or tour with, get the Ducati. If you want a nice all-rounder, get the Yamaha. Or, if you have to have something Italian that does all three, get the Dorso."
Ryan Adams of Motorcycle.com touches on styling "I have always appreciated the styling of these big supermoto-style bikes. The 2018 Dorsoduro, like the Shiver released concurrently, showcases great attention to detail which, in my opinion, elevates the appeal of the new 900s. The red valve cover, red trellis frame, wheel decals, loud graphics, and gold fork look fantastic and won't allow you to mistake the bike for anything other than an Aprilia."
Billy Bartels of Motorcycle Daily says "So despite the price premium over the Shiver, it turns out the Dorsoduro 900 is a fabulous deal … at least, when you consider the competing "supermoto" models. If you like the street-tracker style, you could possibly just get it for that and have a hell of a motorcycle. While I may sound damning with faint praise, make no mistake: If this is what you're looking for, it'll wow you with a sweet exhaust note, easy handling, fantastic braking, and gobs of torque."
TJ Hinton of TopSpeed says: All in all, it's a bike that was built using the best characteristics of two worlds with an emphasis on urban performance and agility, and really fairly versatile since it can be set up to race, tour, commute or do stunts.
Lance Oliver of Revzilla reports that "The added power and new features make the Dorsoduro a stronger competitor to the Hypermotard and a stylish alternative to a standard bike, for those who love the supermoto look. If that's you, then the Dorsoduro is definitely worth a look."
Ultimate Motorcycling's Nic de Sena wraps up the 2017 Aprilia Dorsoduro perfectly: "The bottom line is that the 2018 Aprilia Dorsoduro 900 is an absolute blast. With a nice refresh to the platform, the Dorsoduro offers an aggressive yet light-hearted experience. This bike should be paired with friends and a good set of canyon roads or a track, but don't let that stop you from getting the front-end light on the way to the office."