RS 660 Extrema
£11,900.00
Model Description
EXTRA FEATURES, EXTRA FUN
Among the key latest features is the SC Project exhaust, which combines with a new carbon lower fairing designed especially for this model, along with the front mudguard, also in carbon. And the result? A reduction of an impressive 3 kg compared to the classic Aprilia RS 660. Less weight means more riding fun!
THE RACING SPIRIT INTENSIFIES
AThe Aprilia RS 660 raises the bar yet again. After reinventing the medium-cylinder sports category, the Extrema version shakes things up once more, injecting another healthy dose of sports personality into the mix with an exclusive chequered flag livery and single seat cowl.
MORE THAN APPEARANCES ALONE
The Aprilia RS 660 Extrema also ups the ante when it comes to technology, courtesy of reverse gear software, a great element if you're not only concerned about aesthetics, but are also looking for a true Racing bike set-up.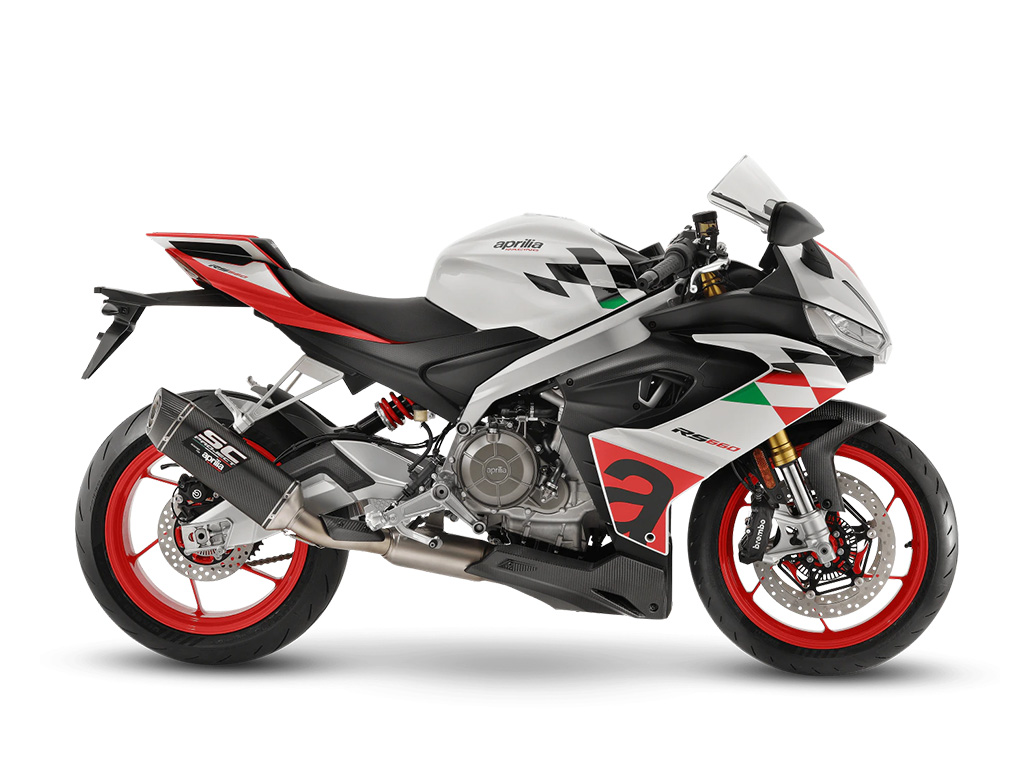 Brand Name
Product Name
Price
Product Availability