Model Description
As powerful as thunder, as light as a cloud
Two universes collide… The legendary Tuona V4 1100 meets the advanced technology of the RS 660 to create the TUONO 660, a motorbike destined to shake up the way you look at the world.
Introducing the Tuono 660, the new generation of a versatile naked sportbike. Fun, easy and a heartbreaker on the aesthetics front, its potent combination of power and extraordinary lightness delivers a truly breathtaking and unique riding experience.
Master of the roads
With five riding modes, of which three provide road options and two are designated for the track, there's plenty of choice for all riding styles and levels of rider, made even more enjoyable by the customisable and easy-to-use electronic instrument panel.
Style
Choose from Concept Black, Iridium Grey and the rather special Acid Gold, until now only available on the RS 660, but already setting new standards of style and aesthetics in the motorcycling world.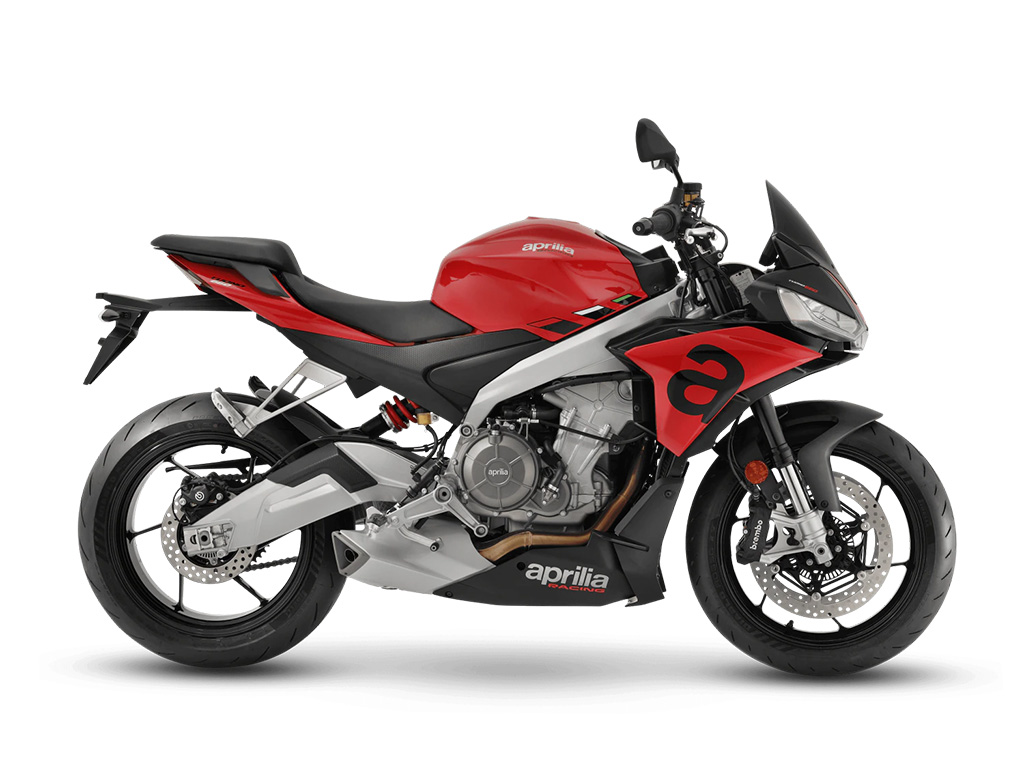 Brand Name
Product Name
Price
Product Availability